Music takes me places - sometimes to very emotional places. After listening one very melancholic song 10 times in a row, I decided to share other beautiful songs that touch me deeply. Some have those powerhouse climaxes. Some are very low key and mellow.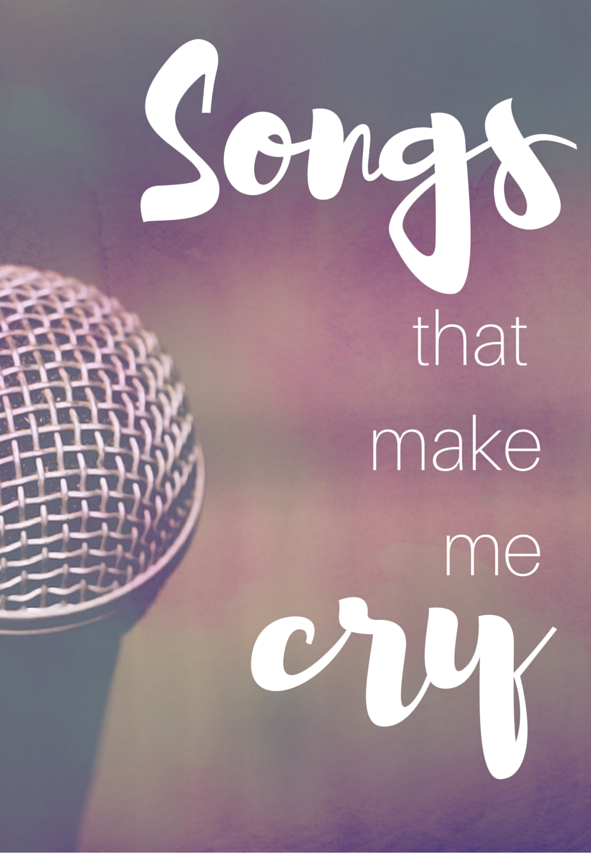 1. All I Ask by Adele
This melancholic masterpiece has 1 sentence that always makes me cry: It matters how this end,s cause what if I never love again.
2. Melancholy blue by Trisha Yearwood
I remember the first time I heard this song; we were watching country music awards with my dad. (I'm from Finland and almost nobody listens to country, but my dad is a huge fan and I love some artists too) We both cried.
3. Goodbye's (The Saddest Word) by Celine Dion
It baffles me how Celine was ever able to record this song.
4. Empty Chairs At Empty Tables from Les Miserables
This might be, surprisingly, my favorite song from Les Mis.
5. Who Lives, Who Dies, Who Tells Your Story from Hamilton
Eliza's parts are so touching!
6. Pretty Funny from Dogfight
This song illustrated insecurity and disappointment perfectly.
7. Temporary Home by Carrie Underwood
It's a hopeful song but so melancholic.
8. Candle In The Wind 1997 by Elton John
He sang the song at his dear friend Lady D's funeral.
9. Broken Vow by Lara Fabian
A BIG heartbreak song.
10. Who Wants To Live Forever by Queen
This song gives me chills and brings tears to my eyes when I think about Freddie Mercury.
Check out my
happy song list
, too!