My goals and dreams for the next 3 years. What do you think? Can I make these happen?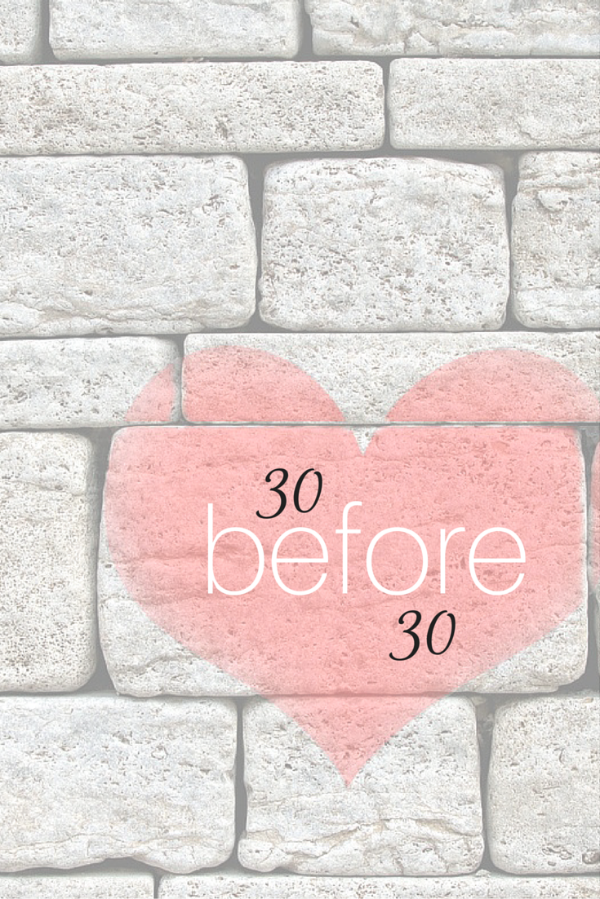 1. Become a mom
2. A road trip from San Jose to Vancouver
3. Learn to handstand
4. Run a half marathon
5. Learn to cook Indian food
6. Witness a miracle
7. Own solar panels
8. At least for 1 month, eat a warm meal everyday
9. Read the whole Bible
10. Own a Tolix chair(s)
11. Do at least 1 thing every year to help end poverty
12. Read 2 classics every year
13. Study more to be qualified to teach a third subject in school
14. Learn to sew a dress
15. Buy a beautiful painting
16. See Wicked on Broadway
17. Learn to eat fish
18. Go to a big concert
19. Go to a ballet
20. Learn to play tennis
21. See what happens when I stretch twice a week for 2 months
22. Do the 30 Day Water Challenge every year
23. Donate blood at least once
24. Create a smash book
25. Choose a small independent shop, cafe, restaurant etc. over big chains at least 10 times
26. Choose organic cosmetic products over "skin on cancer" products at least 10 times
27. Learn to make soap or candles
28. Donate my wedding dress (March 2016)
29. Manage to do at least 1 pull-up
30. Learn self-defense
Do you have a bucket list or dreams you'd like to come true before your next big birthday?